sodium bromate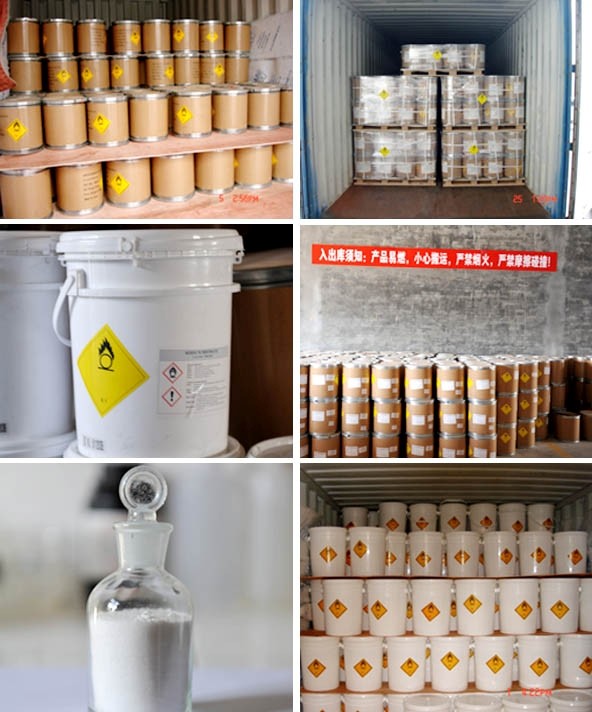 1. General Description
Molecular formula: NaBrO3
Molecular weight: 150.9
CAS No.: 7789-38-0
EC No.: 232-160-4
2. Applications
Sodium Bromate is a powerful oxidizing agent, mainly used in preparing permanent-wave neutralizers, printing and dyeing auxiliary, chemical reagent, gold solvent in gold mines when used with Sodium Bromide. It's a bromate-based formulation of oxidizing agents for use in continuous or batch dyeing processes involving sulfur or vat dyes. It is also used as the raw material of some pesticides and pharmaceutical intermediaries
3. Specifications
Standard: HG/T2766-1996
| | |
| --- | --- |
| Appearance | White Crystalline Granules |
| Assay (as NaBrO3) | 99.5% min. |
| pH (5% solution) | 6.5+/-1 |
| Absorbance (20% solution) | 0.05% max. |
| Moisture | 0.1% max. |
| Chloride & Chlorate | 0.05% max. |
| Bromide | 0.05% max. |
| Sulphate | 0.01% max. |
| Arsenic | 2 ppm max. |
| Heavy Metals (as Pb) | 5 ppm max. |
| Iron | 5 ppm max. |
4. Flammability and Explosivity
Strong oxidizing agent, may ignite spontaneously or when subjected to friction or shock and may burn with explosive violence, when in contact with powdered materials such as sulphur, carbon or metal powders.
5. Toxicity:
LD50 (oral, rat): 301 mg/kg
Sodium Bromate is an irritant to the eyes, skin and mucous membranes.
Harmful if swallowed.
6. Packaging:
- 50 kg, or 25kg net fibre drums with inner double PE bags.
- 25 kg PP woven bags with inner double PE bags.
- 50 lb plastic pails with inner double PE bags.
7. Storage and Handling:
Avoid inhalation, ingestion and contact with eyes and skin. Store in a dry, cool, well-ventilated area, away from
Ammonium compounds and sulphuric acid. Wear body-covering clothes and boots, safety glasses, protective
Gloves and a dust respirator.