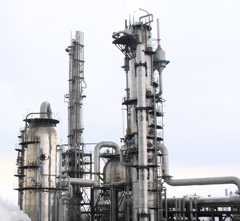 KOYE CHEMICAL ENTERPRISE LIMITED, which is located in Weifang City – the world-famous Kite Capital, as a private company specializing in Research, Produce, Trading and Service of fine halogen chemicals. Our company was found in June. 2010, as the third branch company of LOYAL GAIN GROUP , mainly produce the bromate,bromide,chloride,carbonate ,bicarbonate, oil drilling chemicas and feed/food additives ,have four production bases in weifang ,one plant in tianjin ,two plant in lianyungang . In 2011, we set up a office in canton, which is specialized in production & service of the flame retardant chemicals with international advanced technology. Our area is rich in halogen resources, which contain abundant of Sodium, Magnesium, Potassium, Bromine and their related compounds. Here is the largest production base of sea salt, bromine & Soda Ash and sodium bicarbonate in China, which awards us with good geographical conditions and resource advantages.
Our company adheres to the principle of "Innovative Technology, Circular Economy, Social Responsibility, Sustainable Development." We are always committing ourselves to provide high-quality chemicals for our clients. Our products are exported to over 60 countries and regions in the world, such as South-East Asia, Middle East, Japan Korea, North & South America, West & North Europe, Africa, Australia etc. .
Our company pays great attention to talent introduction and R & D investment, We are establishing active cooperation with some scientific research institutes & universities. Depending on best quality and perfect service, KOYE CHEMICAL gains high repute in the local and world market through our teamwork in the past years. KOYE CHEMICAL's booming potential is from its continual exploration and innovation.
KOYE CHEMICAL has a very Professional and devoted R&D team, who always keep sharp eyes on new technology and new production development trend. All this brings its excellence.